Ahoy!!!
A tour we think you'll love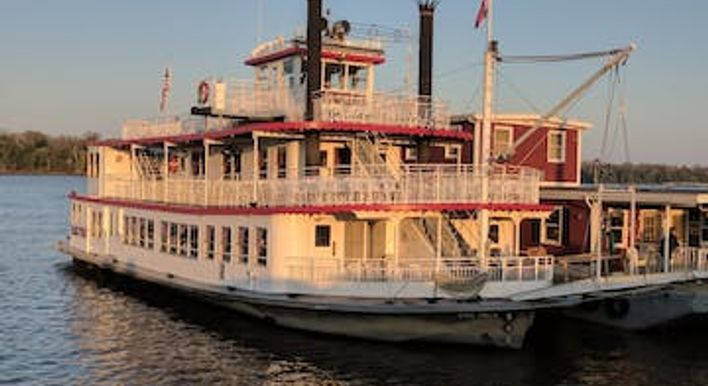 Dinner Cruise
From $55
View tour
The Mississippi River has finally fallen below the benchmark required for us to begin operations at the 608 Bridge Street location. As the water fell, it left lots of mud on the parking area. We're blading it off with the John Deere tractor and getting it back into shape.
All scheduled cruises are resuming today, Monday, May 13, 2019. It's a great time to book your cruise. You can book online at www.MarkTwainRiverboat.com, or give a call at 573.221.3222. Let's go for a boat ride on Mark Twain's Mighty Mississippi!
Capt Steve